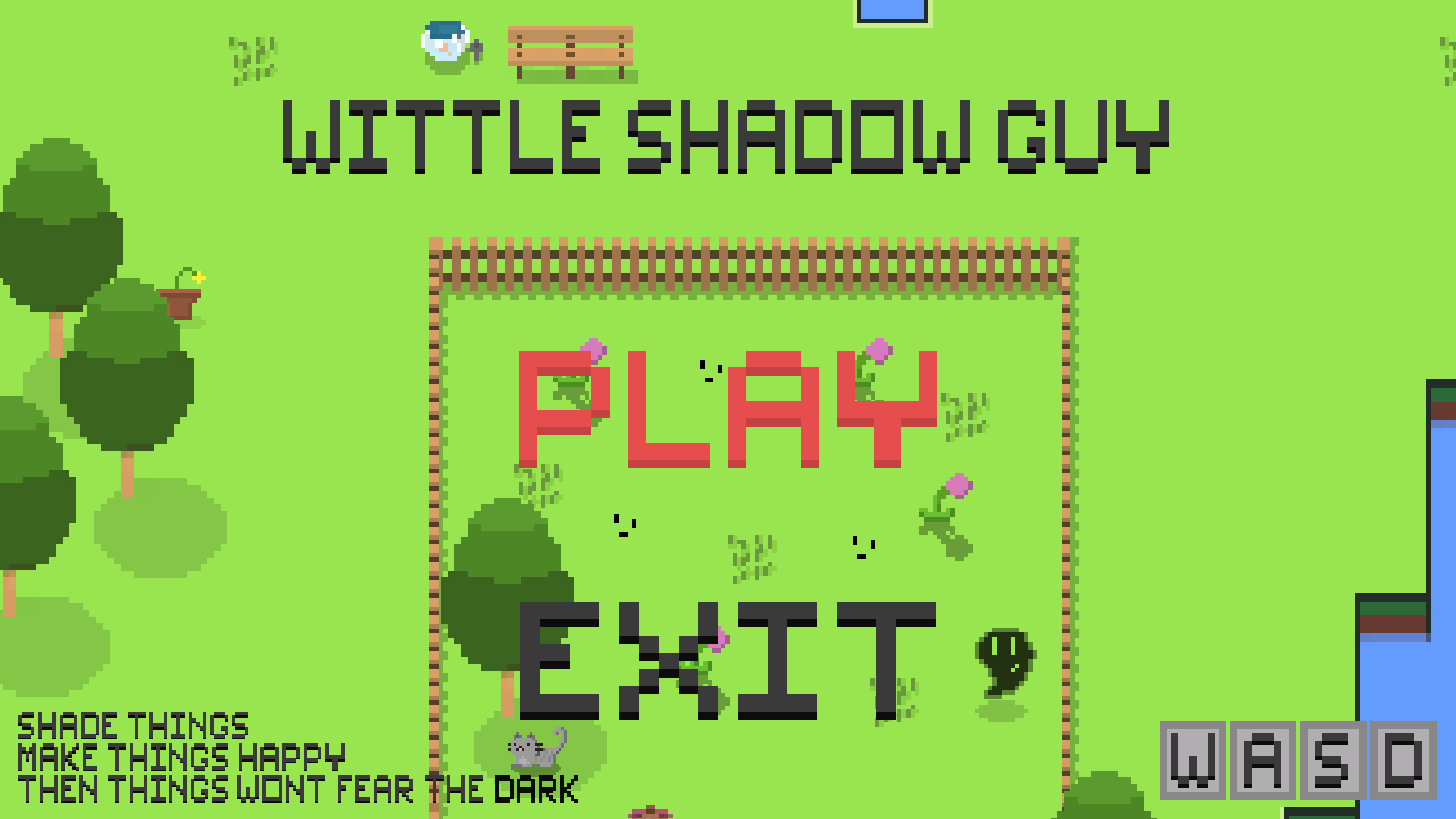 Wittle Ghost Guy
If the game looks weird, try switching to full screen mode.

You play as a shadowy ghost.
Your goal: shade things around the island to make them less afraid of the dark.
W A S D to move
Esc to return to the title screen
F11 or P to toggle full screen

Set audio volume with 1-9 keys
Credits:
Gideon Burnham (AKA Arrow) - artist, programmer, music producer.
Jgards3 - Artist (he made the ghost and a few other things)
Natalein - Artist (she made the cat, the big tree and the girl)
Made in Unity - All assets were made during the game jam.

Made for the Kindred Community Jam #4

Download
Download
Wittle Ghost Guy Windows 1.1.zip
18 MB
Comments
Log in with itch.io to leave a comment.
whoa you made this in 7 days?
i made a game too and i removed from submissions because it was terrible
Oof. Well there is always next time.
thanks, your game is 10 out of 10 by the way
especially the gameplay and art
thanks so much <3. I don't usually do art so that means alot <3